Sugar House: Volume 4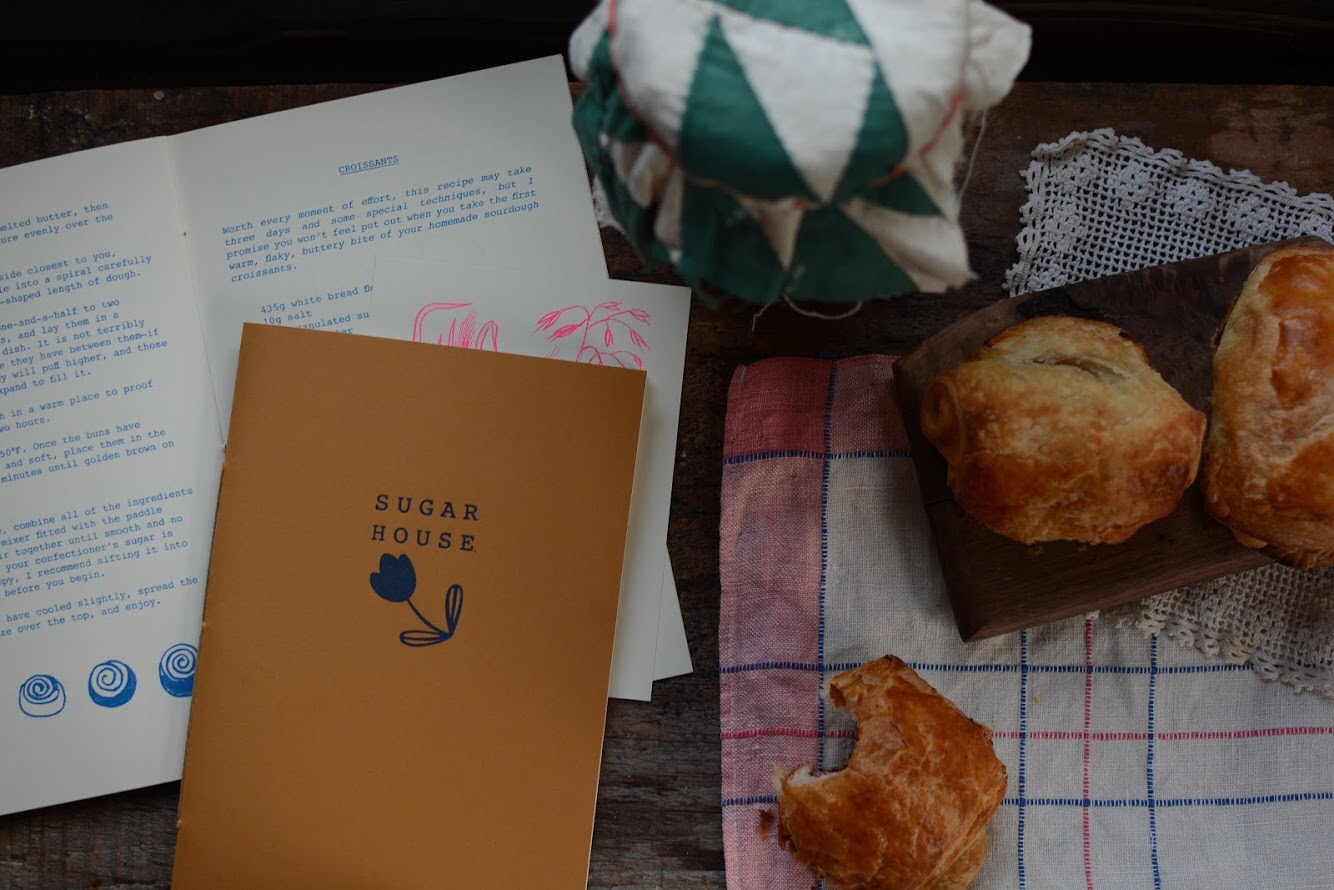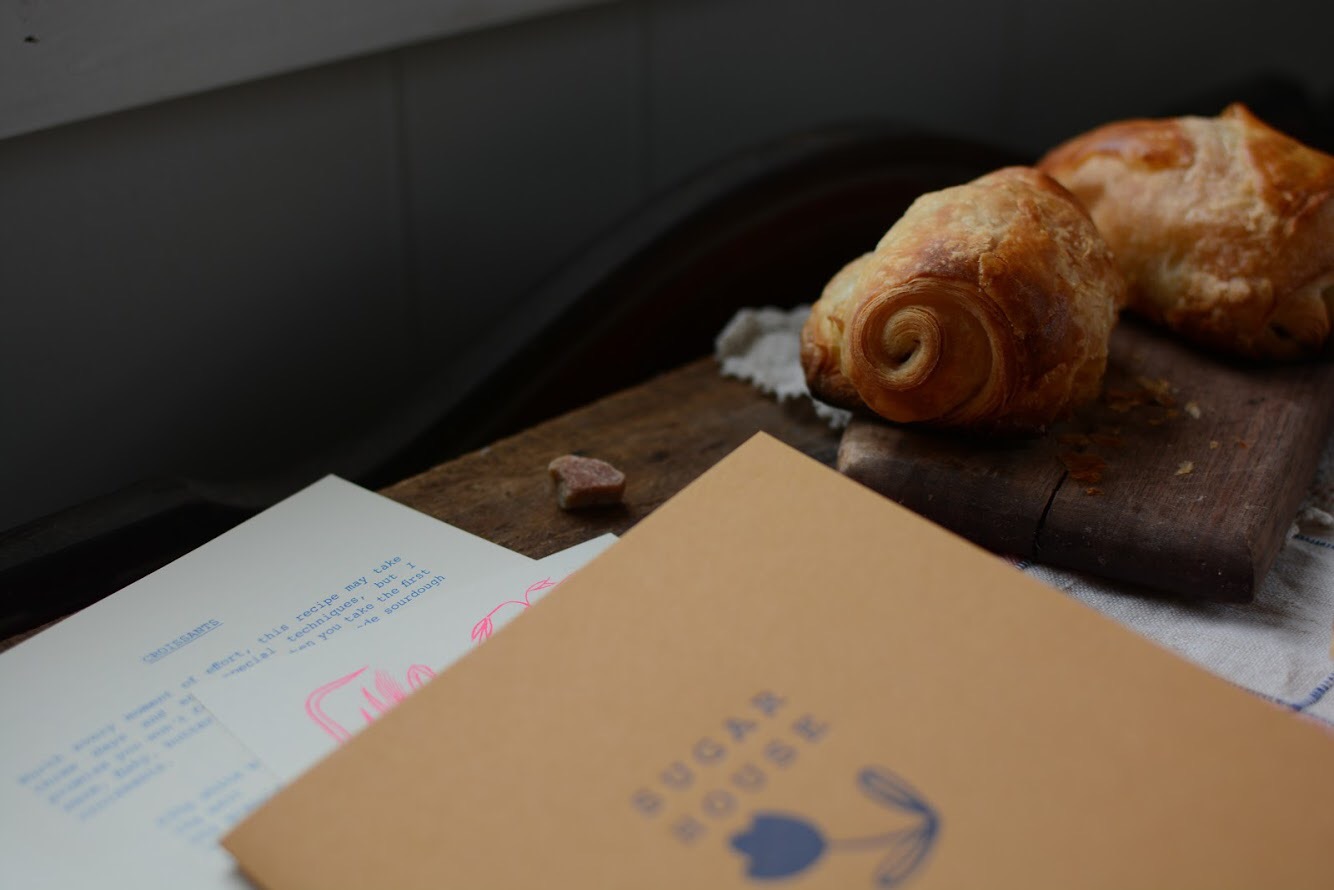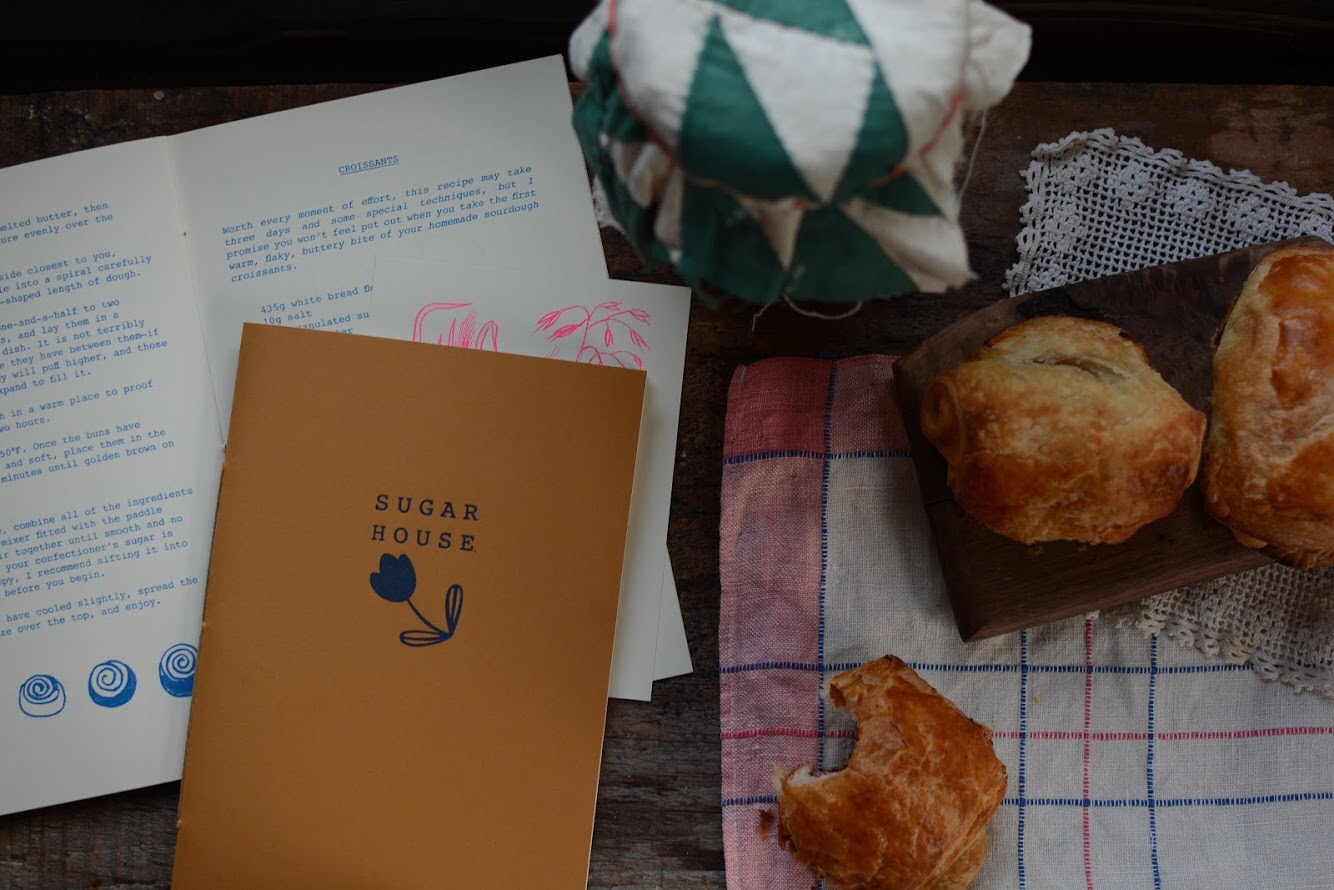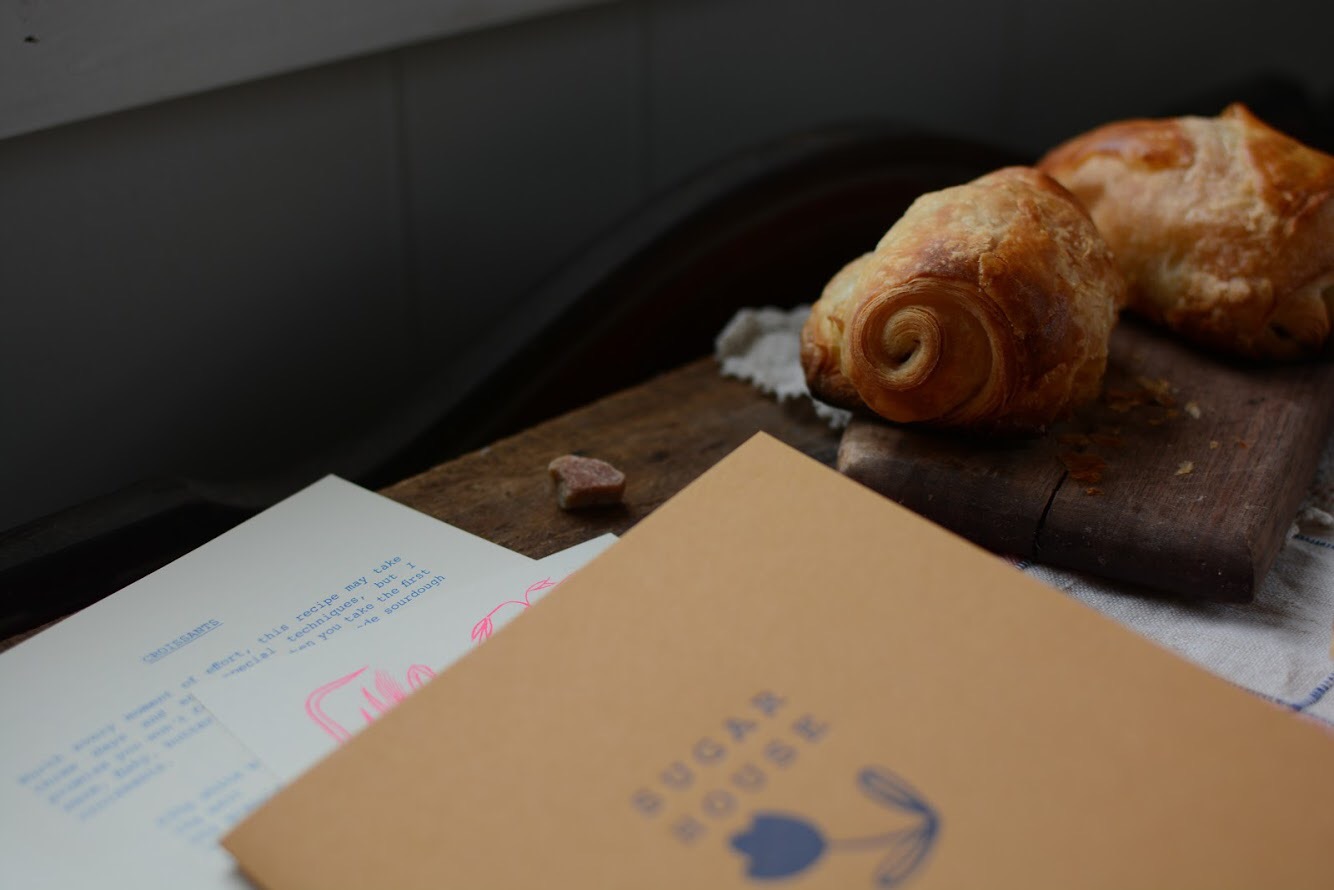 sold out
Sugar House: Volume 4
An important note about shipping: Due to the high volume of orders expected during the January 9 restock, it may take up to two weeks for all books to ship. Thank you in advance for your patience!
The fourth volume in the Sugar House series is dedicated to baking with wild yeast. Recipes for sourdough breads, everyday things to make to use your discarded starter, and extra special recipes for rich brioche cinnamon buns and sourdough pain au chocolat.
Each copy includes a cover printed by hand on our antique letterpress on thick golden brown 100lb French Paper and risograph-printed pages designed and printed by The Center for Imaginative Cartography and Research in Houston, featuring the illustrations of Emily Halbardier and Erik Sultzer. The books are bound by hand using 100% cotton sashiko thread dyed in my own home kitchen; the whole book a collaborative labor of handmade and homecooked love.