Sugar House: Volume 1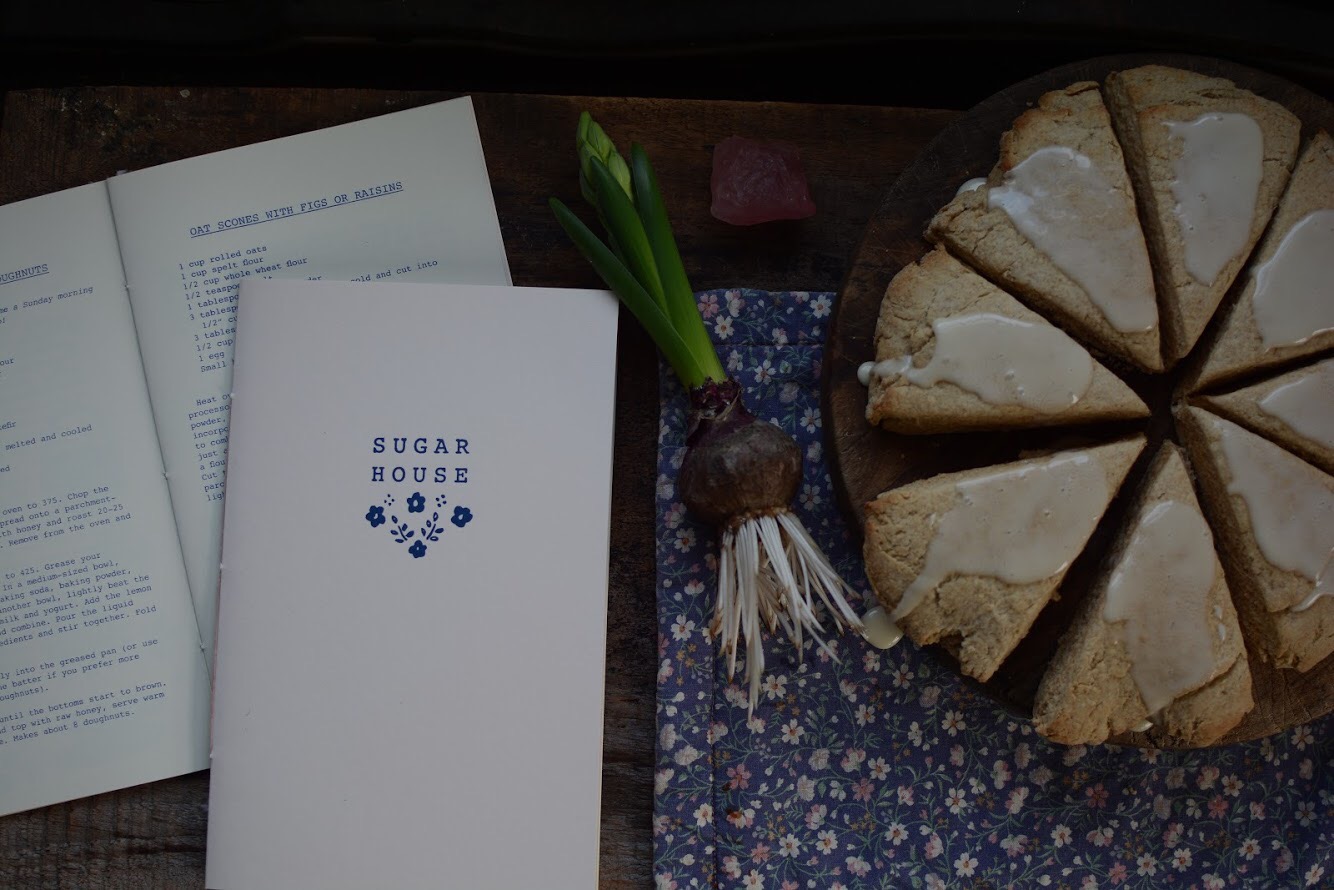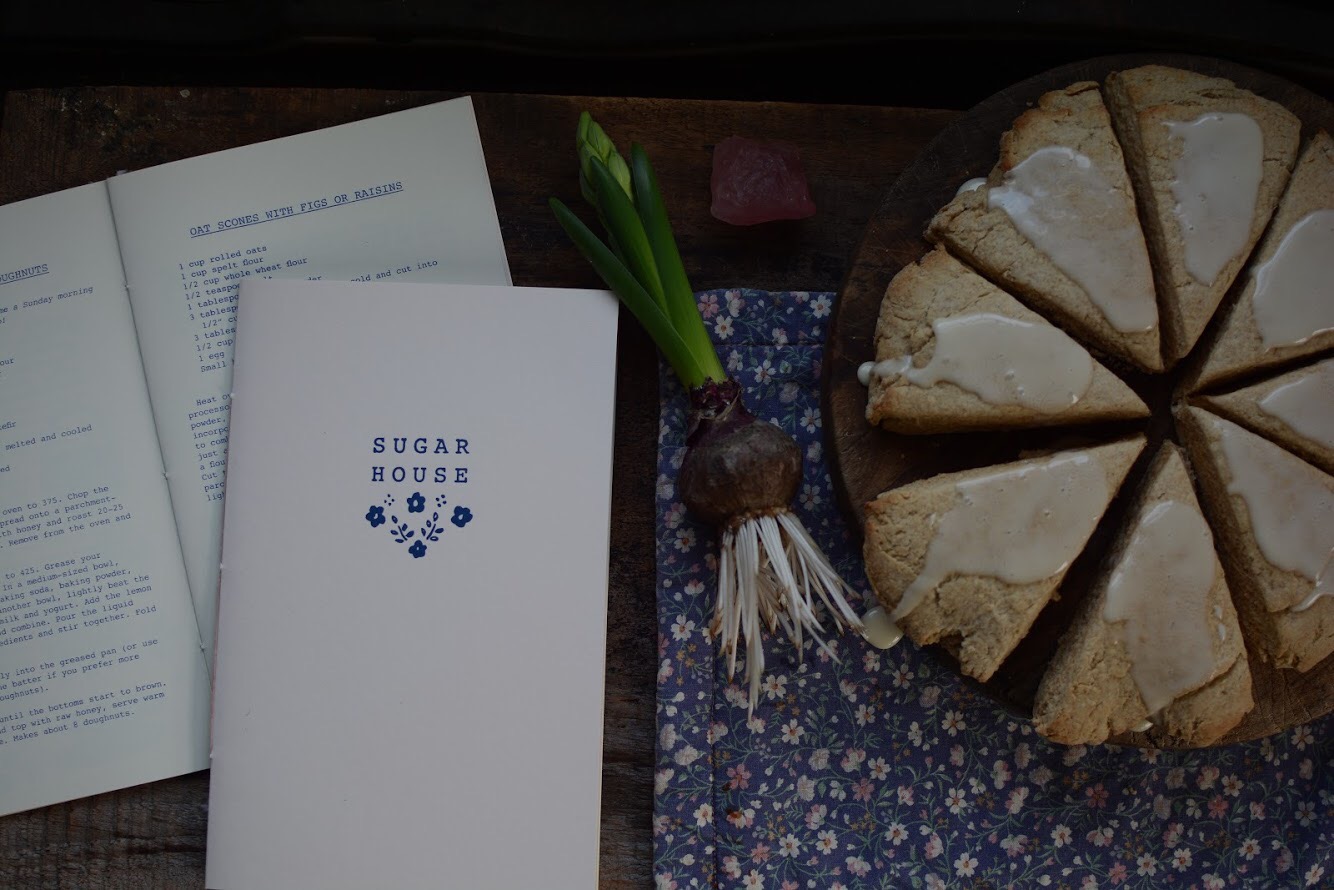 sold out
Sugar House: Volume 1
An important note about shipping: Due to the high volume of orders expected during the January 9 restock, it may take up to two weeks for all books to ship. Thank you in advance for your patience!
The first volume of the Sugar House zine includes twelve seasonal recipes for spring and summer, including special occasion bakes like a Fourth of July Sheet Cake and a Cherry Clover Pie, in addition to favorite weekend staples like Oat Scones with raisins.
Inspired by vintage community cookbooks, included are full page illustrations by Emily Halbardier, printed on a risograph with soy-based ink in Houston by The Center for Imaginative Cartography and Research. The covers are made from heavy-weight blush pink stock and printed by hand on an antique letterpress at my home in Vermont. Each book is sewn by hand with naturally dyed cotton sashiko thread.
This whole book is a labor of homemade and home-baked love, and we couldn't be happier to offer it to you!.